Bear

Tuesday, October 18, 2011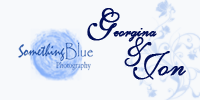 Posted by

Something Blue
at 5:01 PM
0 comments


Thursday, October 13, 2011
I am very excited to share this story of Carrie and Michael. Delicious Pink colors incorporated through out. This above picture is one of my favorites. Its so simple, but the floating petals just scream whirlwind romance.
My girl Carrie, had a beautiful personalized hanger for her dress to hang from. Yes, lovely detail.
The groom made this sign for the wagon and the Thank you sign below with his own hands. Love it when a Groom plays a role.
In case you missed this on the above pictures...........Did you see these shoes. Oh yea baby, they are HOT!!!!
We were blessed beyond belief with this colorful crazy on fire sky.
Lovin the night shots around the pool table. Doesn't get sexier than this.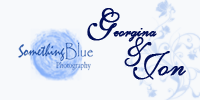 Posted by

Something Blue
at 10:05 PM
0 comments


Wednesday, October 12, 2011
I am not one to blog and assume you all have followed my every word and my every post. I dislike when people blog as if the world is hanging on their every word. But in this case, if you follow our work at all you may recognize this couple. They were featured in
Tucson Bride and Grooms last issue as a featured couple.
Tucson Bride and Groom also featured them in a post on their blog. I have posted about their
engagement session
and then their rehearsal baseball themed party.
Ok so you get the idea, they have been written about alot. But I have not blogged about their wedding so I thought I would share some things about their wedding that you may not have seen.
Such as the Home Run Derby. Yes, the men started their day playing baseball. Jon took this really cool old school version of the men that showed up.
While the men were off messing around, the ladies were serious about beautifying (And yes, that is a word in my dictionary)
Jon was all over the baseball practice this is one of his favorite all time sports. So he got all up in the players business. I thought I would put arrows where the balls are in the picture. Hit, Hit, Hit, ummmmm miss.
When they were all finished playing, I had Jon call me to assure the girls there were no broken bones or black eyes.
The groom did something I had never seen before. He wrote a personalized letter to everyone of the bridesmaids, parents and the bride. Had the letters delivered and each read aloud by the recipient. What a touching moment. And as you can see by the reactions, it was a big hit with the girls. What a romantic Anthony is.
Heading off to the church you can see the emotion again coming over Darcy. Intense and happiness all with in a few moments.
The engagement session had baseball intertwined, the rehearsal dinner had a baseball theme and so Anthony wanted to break tradition and incorporate baseball into the ceremony. Once the men walked into the church and stood in place the organist played the baseball tune to start a game.....da da da dum dum dum......and the men raised an arm and shouted CHARGE.!!!
Back to
Skyline Country Club
we go. We were blessed and tormented by the hint of rain, but in the end, it made for dramatic sky's and amazing photos.
The details were off the hook. Flowers were provided by
Elaine Taylor Fine Flowers
. The whole day was pulled together by
Anne Bryan of Creative Events.
According the brides family it is tradition for the men to do a special dance - Sorry I can not recall the name of it now. But apparently has been done at every wedding for about oh, 30 years or so. And yes, they did it here. The first image is Anthony being inducted into the crazy dance club. LOOOOOOOOOOOOVE IT!
Thank you all for allowing us to tell the story once again and hope that everyone has as much fun planning and being part of your wedding as this family did.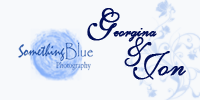 Posted by

Something Blue
at 9:40 PM
0 comments


This very lovely couple is Aaric and Rebecca. We had such a great time with them and their families. We started the day at St. Cyrils Church for the ceremony and then headed over to La Paloma for the wedding party pictures and reception.
La Paloma's grounds are fabulous and they now have this uber wonderful waterfall.
This little cutie is Luke - Aaric and Rebecca's son. What a handsome little man. Hanging with the girls while we were getting ready.
I love the gifts that Arric gave his groomsmen: a flask that was personalized and an Eye glass piece (which looks like a detectives eye piece - but that's just me) Aaric please send me the correct name of it .
These beauty's are the sisters of both Aaric and Rebecca. Love the series of them trying to get Luke to smile. Ahhhhh what great aunties.
Ahhhhh the first dance and in fashion with the day.....A little pep in the step.
Aaric and his boys serenaded Rebecca with such emotion and fever.
And we end the night with some beautiful lights and romance in the air. Congratulations to you both.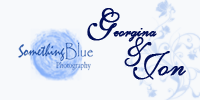 Posted by

Something Blue
at 8:04 PM
0 comments